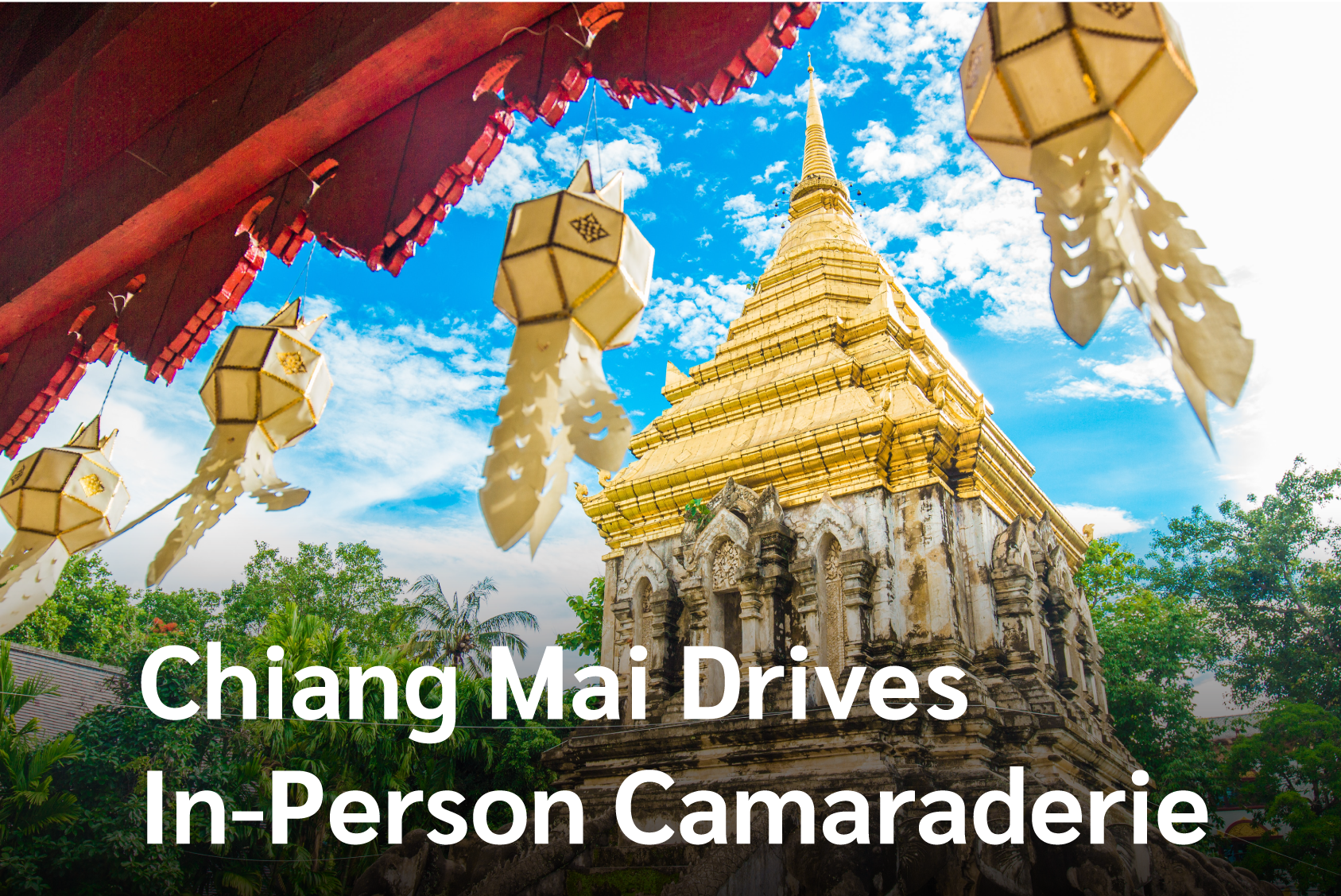 WE SIT DOWN WITH ANDREW MCARTHUR-EDWARDS, CEO OF NOW COMMS ASIA, TO HEAR HIS PERSPECTIVE ON HOLDING A CONFERENCE AND INCENTIVE TRIP IN CHIANG MAI, THAILAND, FOR THE FIRST TIME IN TWO YEARS.



Earlier last month, Now Comms Asia's 2022 Kick-off Meeting in Chiangmai was Thailand's first conference in two years. Approximately 45 team members, together with some of their partners, headed to Chiang Mai for a few days of workshops and team-bonding sessions. About 20 people who couldn't travel also joined virtually during some parts of the conference.
Coming out of the pandemic, many people who were comfortable connecting digitally had to get used to face-to-face meetings again. Andrew says being able to travel again and getting the team together not only helped strengthen the bond between colleagues and let some team members meet for the first time but also helped develop a sense of camaraderie that otherwise wouldn't have been possible when working from home.
Andrew discusses the dynamics of an in-person meeting and how it helped achieve the company's objectives for team building. He also shares why he chose Chiangmai as the destination for his company's incentive retreat, what the experience was like and some of the interesting activities they participated in.
Reach us at: mi@tceb.or.th or our social media channels "TCEB Thailand Meetings Incentives" to read more meeting stories and incentive trip ideas.